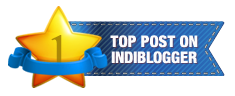 The dress in this post is my favorite! It has featured on the blog multiple times and I always look for new ways to wear it :-)
This time I added a traditional jacket to the dress which adds a lot of color! And I paired it with golden accessories - long golden earrings, gold bangles and gold heels.
So what do you think? Is this a good tie up between traditional Indian and western wear?